The Firs-Cleaning Wooded Area
Who are we serving?
Kids, Kindergarten through fifth grade, who are students in the Bellingham School District, during non-school hours; before school, after school, on early release days, teacher work days, some holidays and school vacations.
Who is helping connect us to their needs?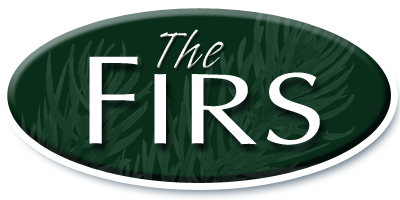 The Firs is a non-profit Christian Camping organization, which has been working with kids and adults in our community for over 50 years. ASA (After School Adventure) is a program of The Firs, and shares space with the Fir Creek summer day camp. Our wonderful facility is located in a beautiful wooded area, allowing local children and families learn how to play again. We strongly believe that play is the serious work of heaven. Nowadays play and adventure has been institutionalized, leaving kids with the inability to experience adventure, danger, and fun. This project is allowing children and families to experience all of those things.We want the space to be perceived as dangerous and risky when in reality they are in a controlled and safe environment. That is why it is important that this area gets cleaned up.
How are we serving?
For this project, you would be working in a wooded area at our facility off of Cable street. Your task would be to clear out fallen trees, bushes, and clean up about one acre of wooded area. Supplies will be provided as needed and if we have them available. Our plan is to make this area into a naturescape playground for the children here but we need to clean up the area before the project can begin. We would like this project to be done by the end of the year so we can start in on the design phase next spring. We understand that it might not be possible to get the entire area done in one work party, but even some work is extremely helpful.
Who do you contact?
Once your group has found a time that most (not necessarily all) of you can make it, please contact Stacy Smith, ASA Director at stacy@thefirs.org or 360-733-6840 to make arrangements. One member of the group should be designated to make this call and to meet with Stacy ahead of time to go over the plan and answer any questions.
If you need help in the process, Wendy at CTK is available (wendyp@ctk.church or 360-733-1337 ext 212) Please share your project with us by using the hashtag #CTKserves on social media!
At CTK, we value authenticity, simplicity, empowerment, relationship, and caring about the community we live in. One key way we serve is by empowering small groups to make a difference through our local partners who address important issues for those in the hardest life circumstances. The opportunity above is a chance to tangibly demonstrate God's care, compassion, and love for those around us. As your church, we hope this makes it easy for you to put the Great Commandment to love your neighbor as yourself into action